The Gems of the West rock shop is a retail store which is unique in Big Bear. It is a speciality shop which offers minerals, gems, crystals and rocks which are typical of the Western States of the USA.
We have polished crystals and beautifully cut faceted gemstones at sensible prices; slabs, tumbled and rough rocks and a wide variety of cabochons.
The store has some spectacular, highly colorful items of copper splash and solid copper bowls directly from Arizona. If you buy one of these beautiful items, please remember – "no water, no sunshine" both of which will reduce the amazing colors in the copper.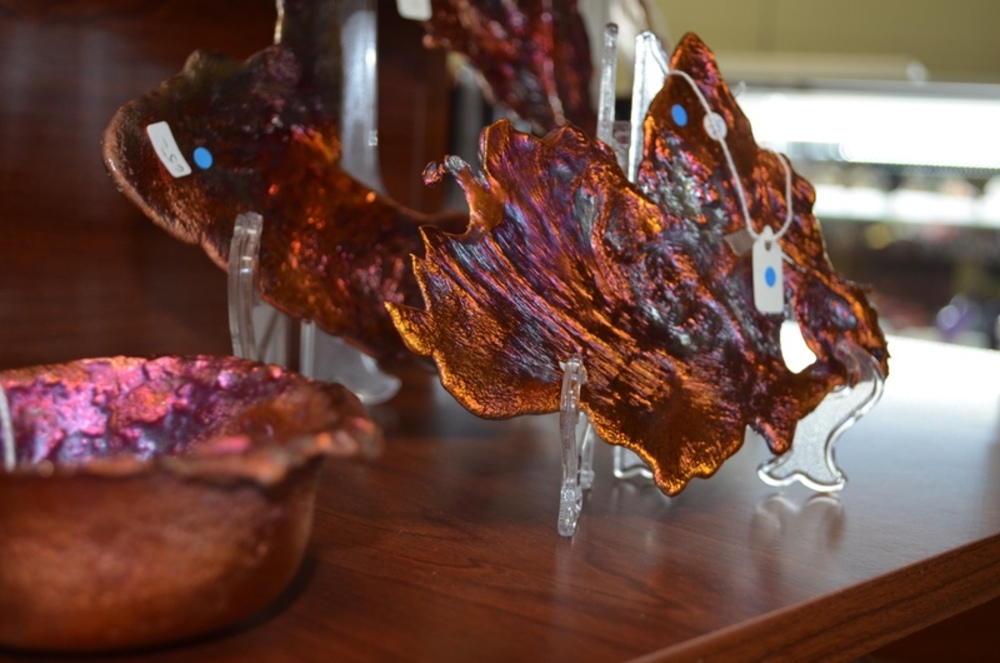 We also have examples of local minerals quartz crystals from Big Bear valley.
Of course, we have gold, sadly not from the Valley, but directly from the Toulumne Sunshine Mine in the Yosemite National Forest where disused mines are being opened up. This is typical of the mineral which was the driving force which established Big Bear as a settlement. To find out more please go to the Big Bear Valley Historical Society website.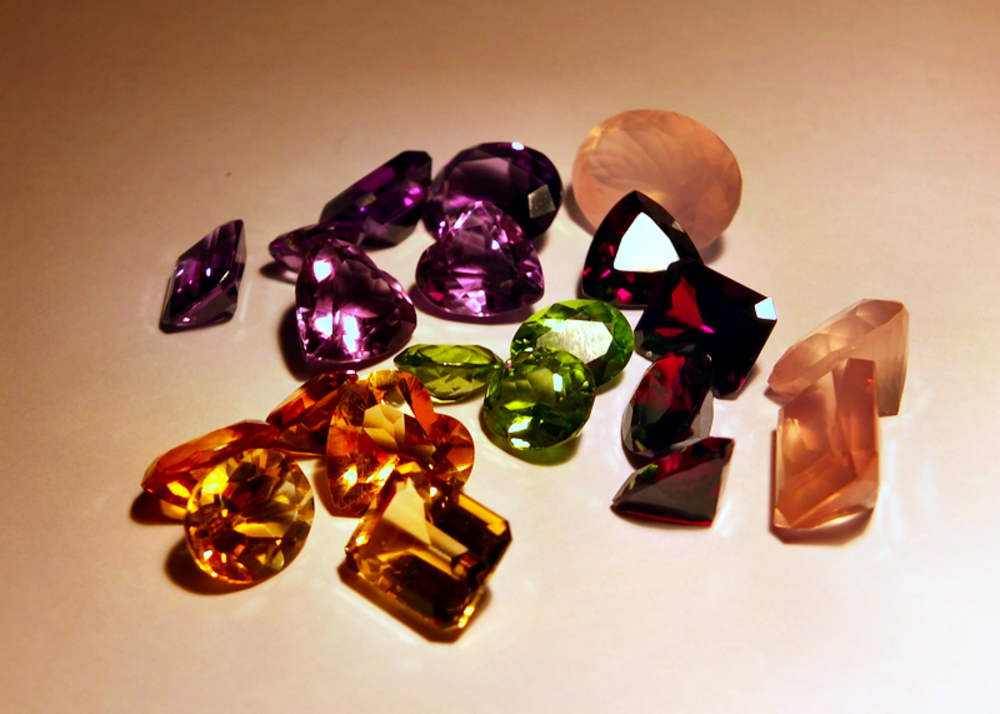 We offer:
Gold and gold bearing mother lode quartz from Tuolumne Sunshine Miine;
Kingman turquoise cabs, rough and spider web pieces;
Petrified wood from Arizona and stunning black pieces from Wyoming no longer being mined:
Deer Creek and Slaughter Mountain rough and finished fire opal and lazy lace;
A wide range of types and coloured calcite sourced directly from Ojuela Mine, Mapimi, Durango, Mexico;
Faceted stones for setting in jewelry or just for admiring;
A wide variety of cabochons of different shapes and sizes;
A wide range of collectible minerals for display;
and much more.
40847 Big Bear Boulevard, CA 92315
Right next to the Valero gas station at the junction with Pine Knott.
Call (909) 878-0415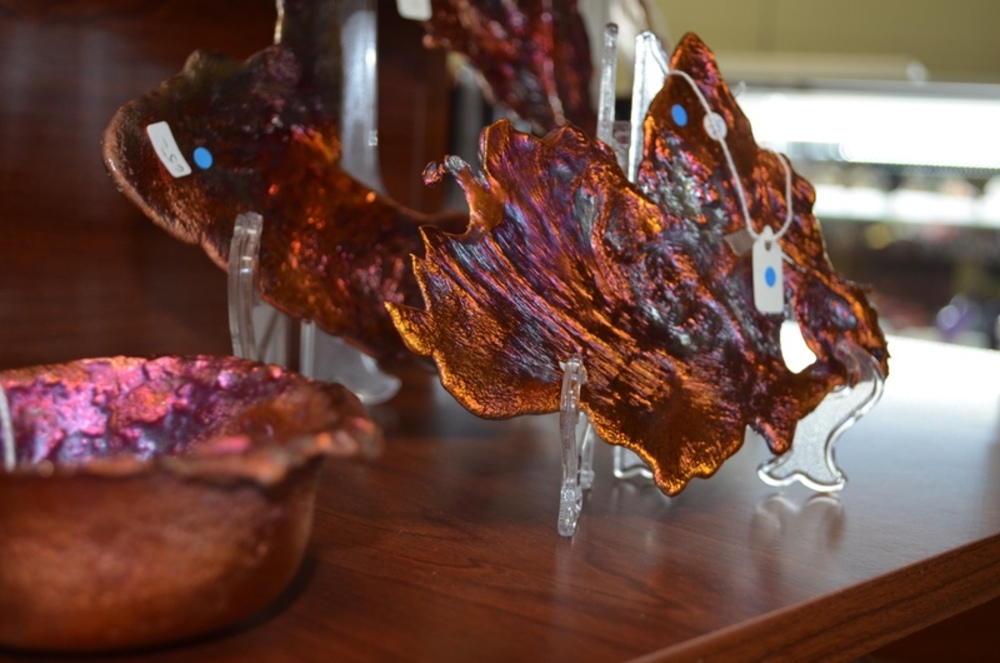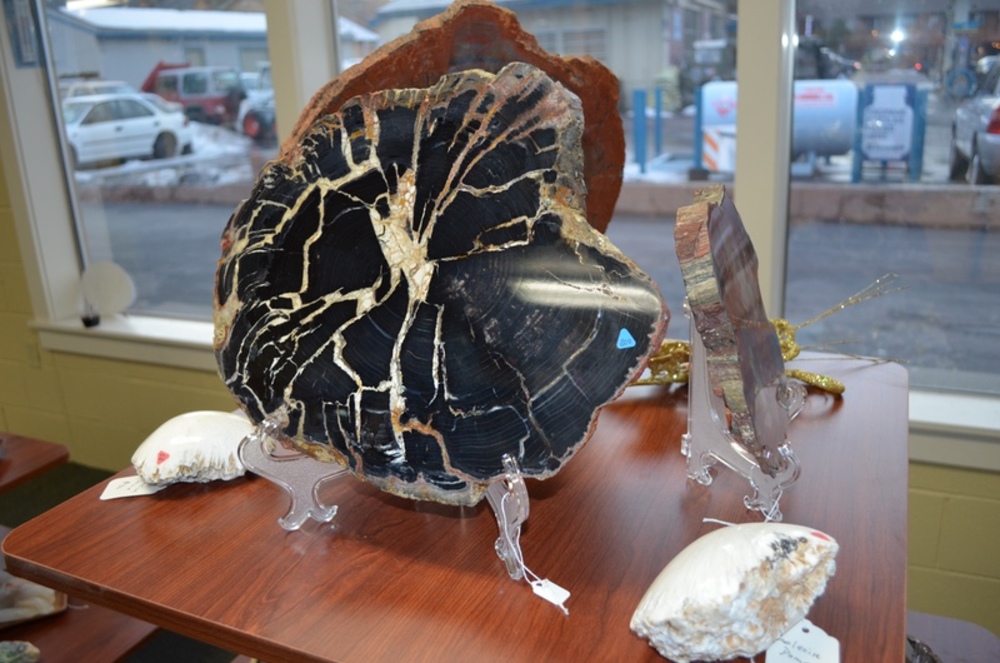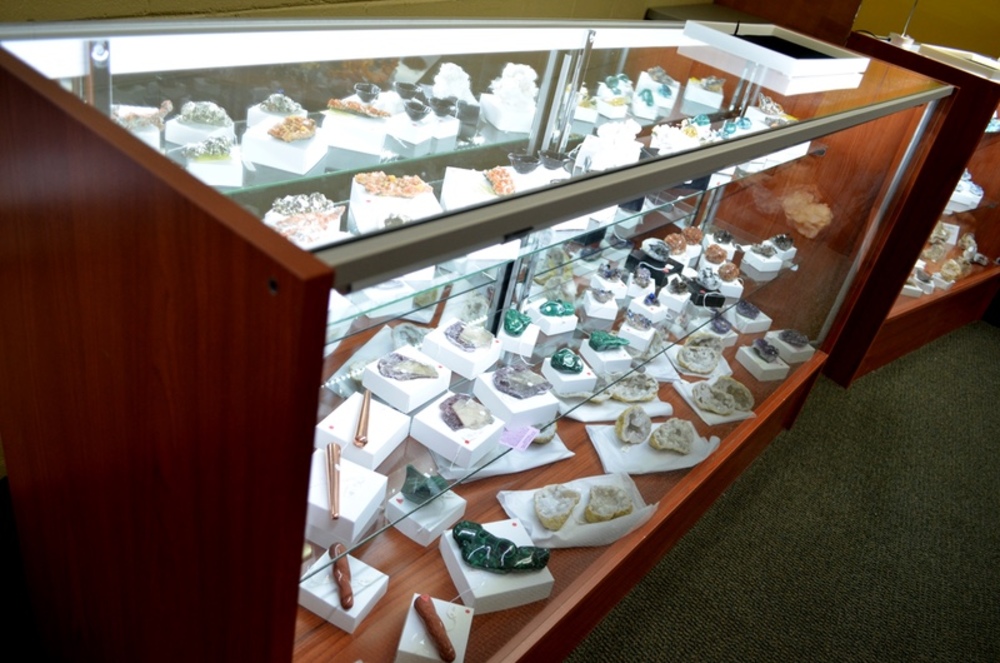 We are very keen to help kids to learn to appreciate rocks and minerals. So we have a kids table with a range of items at sensible prices which they can afford. Our cut geode tray with pieces for just $2 each is especially popular.
We receive numerous requests for special items which we are able to source. If there is a specific mineral or gem which you would like for a particular reason, anniversary or purpose, please come to the store and talk with our staff. We will do all that we can to source the item for you as quickly as possible.