About Gems of the West
Gems of the West is the culmination of a dream, a dream which Janet and Colin Roberts had of settling in Big Bear valley. For the past sixteen years, after finding a picture of Big Bear Lake in a magazine, they have travelled from England to spend part of their annual 10 week vacation in the valley. The rest of the time they have spent following the geology of the Western States from the Canadian border in the north to the Mexican border in the south.

Janet's interest in Geology started in High School, exploring the exposed granite batholith of Dartmoor in Devonshire. In their early married life, Colin's interest in photography drew them back to the moors of southwest England where they lived. They found out more about the rocks and how they were formed. Janet is a biologist and life Fellow of the Royal Society of Arts. Colin has the experience of managing their successful UK business since 1991. Both have developed a shared passion for the geology and minerals of the Western States.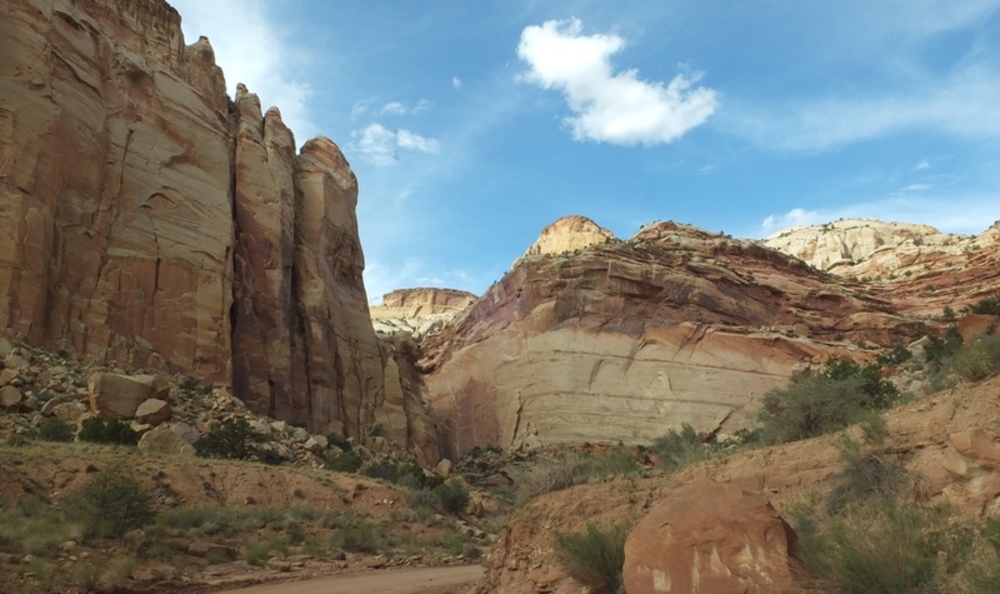 Now Janet and Colin are using their shared interests and experience to introduce a rock shop to Big Bear Lake, together with an annual Gem Mineral and Fossil Show. Many people in England have asked about their annual travels and for advice about places to visit which are off the general "tourist trail". Taking their advice, visitors from England have found quiet but spectacular places they had not heard of from the general tourism advertising. This interest is being developed during 2016, to help visitors from Britain to find the "real West".